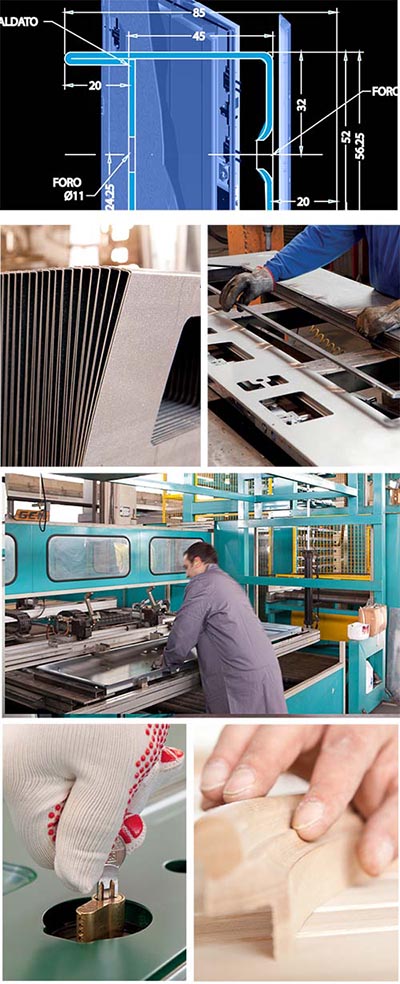 company
Technology, research, continuous innovation and the use of quality materials - these are the hallmarks of Vighi Security Doors.
For more than thirty-five years, Vighi has been integrating the best characteristics of the industry together with careful tailoring and attention to details. A long tradition based on experience and passion for craftmanship has driven the company to achieving new levels of excellence.
The fundamental subjects of development for Vighi Security Doors are safety, design, comfort, reliability and flexibility of sizes and customizations.
Technological development and research are constantly used in the production of security single and double leaf doors, windows, fanlight, sidelight; euro profile cylinder and double bit locks, electronics doors and hidden hinges ones.
Vighi was one of the first door manufacturers to adopt the euro profile cylinder and with it's own innovative project the cylinder and the lock became proven.
The doors are tested anti-burglary Class 3- 4, the most suitable for residential places and housing units.
And nowadays the Class 5 tested door has been designed for banks, jewelry stores, embassies and high-end residential buildings.
Vighi's doors are safe, with acoustic and thermal insulation, air, wind and water resistant.