MATIK
MATIK single leaf doors, with windows, sidelight and fanlight as well, are tested
Class 4 anti-burglary resistant
according to EN 1627:2011 norm.
European profile cylinder keys with protected profile
THE ELECTRONIC DOORS IN THE MATIK RANGE COMBINE SECURITY AND FUNCTIONALITY. THEY PROVIDING THE SAME SECURITY GUARANTEE AS THE MECHANICAL MODELS BUT IN ADDITION OFFERING THE FUNCTIONAL ADVANTAGES OF ELECTRONIC TECHNOLOGY.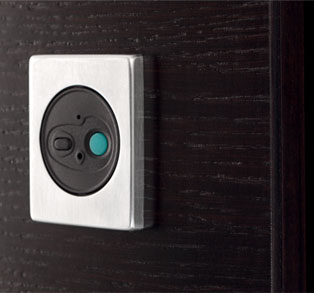 From the external side, Matik opens in the traditional way, only with the mechanic key. On the inner side is placed a push button for enabling and disabling automatic opening and for programming.
electric power supply or batteries
n.7 movable deadbolts

n.5 hinge-bolts

n.3 reinforcing omega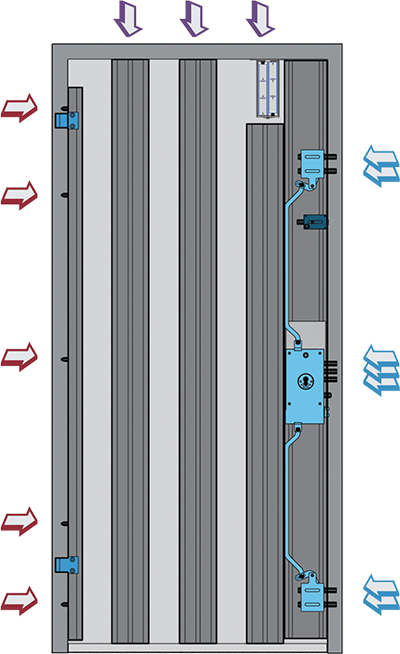 PERFORMANCE VALUES